We are using the responsive theme "Familiar"
When viewed on a mobile phone the checkout and paypal buttons are too far to the right. If the user does not resize the screen they can't find/see the button. How do I get them to line up?
How checkout looks on Iphone 8, on the smaller Iphone 6 they buttons are off the screen.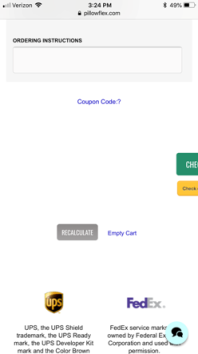 How the buttons appear if screen is resized, they don't match the other parts of the shopping cart page