I am using the BB templates.
I just noticed there is an issue with my international shipping options and rates in the cart. This worked previously. I don't get a lot of international orders, so I don't know how long this has been there.
1. It is not displaying correctly. It should have a radio button with First Class Mail® International and the price which is currently displaying as $22.83.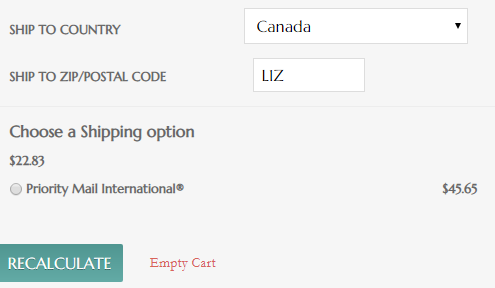 2. The rates are incorrect. I have my settings for international shipments at retail rates plus 10%. When I lookup the retail rate it is $12.25. So it should show up at $13.48.
Any insight into where to debug this would be greatly appreciated.
Thanks!